Superheated Steam Devices

Aug 7th, 2017
MHI's steam devices provide high scalability, reliability, and versatility. Steam Generators can be used for chemical, mechanical or heating purposes.
Standard Features Include:
MHI BoilerFree™ Technology - No Pressure Vessel Certifications Required!
Nearly 99% Outlet to Output Efficiency Rating!
Zero Combustion Processes. Zero Device NOX Emissions, No Ventilation Needed!
InstaBoiler™ Technology - Instant On-Demand Steam Generation!
MHI's One Atmosphere Boiler superheated steam boiler features patented InstaSteam™ technology, allowing for rapid startup times, unparalleled efficiencies and up to 1300°C temperatures. BoilerFree™ technology allows most OAB units to be installed without the need for traditional boiler certifications. The OAB® is ideal for use as an industrial steam generator, for dewrinkling operations, superheated steam drying and dozens of other specific applications requiring a high efficiency boiler that does not require boiler certifications.
| | |
| --- | --- |
| High temperature superheated steam-air or steam-gas output. For layering, epoxy drying and other film uses where superheated steam is required at one atmospheric pressure. Ideal for steam drying or steam oxidation studies. | |
| | |
| High Quality Steam (quality of steam is a industry-used technical phrase that indicates water content in steam). True HGA steam is 100% quality. Integrated Thermocouple. Includes Flow Rate Control with Pump Offerings that Provide Different Levels of Flow-Sensitivity and Display. | |
| | |
| MightySteam® is a portable steam generator ideal for many cleaning applications. The device offers standard high temperature cleaning steam, as well as high temperature non-condensing steam, often ideal for many levels of cleaning. All MightySteam® devices feature SaniZap® technology, allowing for fast, effective cleaning of surfaces.  | |
| | |
The OAB® steam system will change the way you think of superheated steam when it comes to installation, safety, size and energy cost.

Highly Scalable. OAB® units can produce steam from 1kg/hour to over 1000kg/hour. Modular design allows for easy upgrades and allows you to locate the unit where it is needed, without routing steam or venting pipes. MHI is well known for high quality electronic power and temperature control panels.

Key Features of the OAB® Scalable Platforms:

On-Demand Steam
Instant super heated steam generation
400°C to 1300°C exit temperature
Scalable output volume starting at 4kh/hour
No Certification or inspection required for pressure rating

Supercharge your existing Boiler. Call MHI for SC-12 and other models. Add to or Boilers, 1 BHP and above.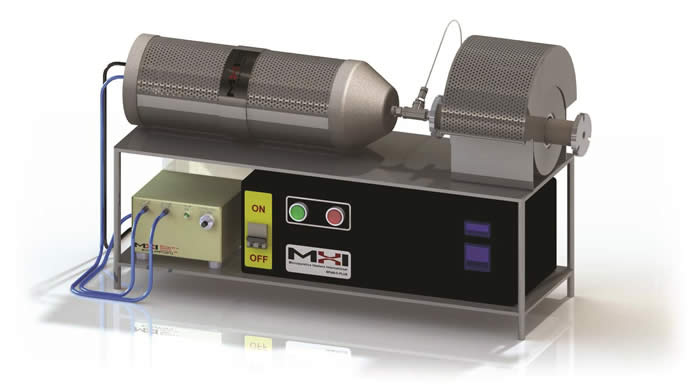 HGA-S models are our small scale superheated steam generator line. It features a small device footprint and standard output ratings of under 2Kg/hr of 400-550°C steam.
HGA-S-CX models also produce less than 2Kg/hr of 1300°C steam. Standard HGA-S-CX models are optimized for laboratory scale steam generation, as well as small scale industrial production applications.
HGA-S Models:
HGA-S - 1-2Kg/hr of steam at 400-550°C
HGA-S-CX - 1-2Kg/hr of steam at 1300°C

Plasma and Steam Solutions


750 Redna Terrace Cincinnati, OH 45215, USA | Telephone: 513-772-0404 | Fax: 513-672-3333
© Micropyretics Heaters International Inc. 1995 - 2017
To remove your email address from our mailing list please click here.