Description
MagnaCoil Metallic Nanostructured.  Please choose and indicate above if end- lugs are required.  No price difference.
Diameter of Coil:  OD 4 mm  (+-).25mm) .
Length is ~48 " Long.  Multiturn.
Coil-supporters:  Not included.
Coil may be ordered with metalic 6″ straight connectors as shown in the picture, with or without attached lugs shown in picture below.  Please specify in the pull down menu.
Easy to use. Plug-in volts are 120V.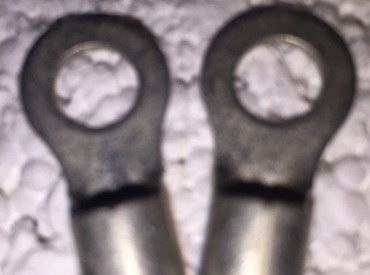 Maximum current is 24 Amps only when used in open-radiating conditions.  The maximum current will be lower ~12 A when used in insulation condition.  The coil maximum temperature  of 1400C (measured with a caliberated pyrometer) cannot be exceeded.
Maximum Temperature:  1400C.
Plug-in Volts:  120V plug-in lenght.  User may extend in 48″ sections to for other voltages
Open Raditiation Conditions: 3 kW  or  Insulated Conditions: Not to exceed 1.5 kW.
No supports included in this store price.  Coil will feel springy.  Only the bare coil and connectors only offered with this part number.  To purchase this coil,  a user level responsibility and experience is assumed for use in a manner where the coil segments do not touch when energized.  Bare coil will be electrically and thermally active.  Purchaser must use a qualified electrician as per local codes.
Please visit MHI glow panels for more finished radiators and panels. Please call MHI (513-772-0404) for details.