Issue 5 Vol. 3 February 4th, 2018
High Temperature Furnace Family
MHI is a manufacturer of high temperature energy efficient furnaces. Our furnaces meet the highest standards for quality, energy efficiency, and performance. From the laboratory scale Z-Series Box Furnace and the robust motorized bottom-loading/ opening furnace, to our novel steam furnace with a rapid heat-up rate, MHI has a high temperature heating solution for even the most demanding user. Our design team has the expertise to make true customization possible. We are able to build to your specifications from the ground up.
What modern features should you expect from your furnace manufacturer?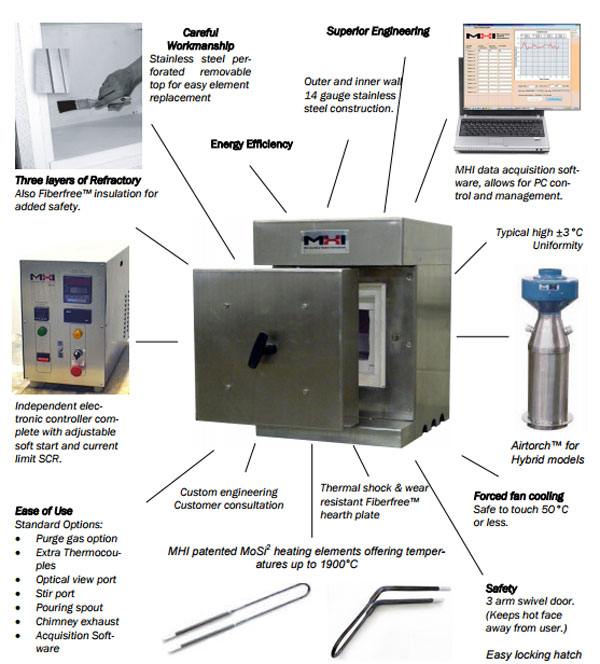 Thermoplate™ Laboratory Hot Plate
MHI Thermoplates™ are industrial grade, high power, high temperature hot plates capable of reaching temperatures of 1250°C within 4 seconds after initially reaching full power. Ideal for use as a laboratory hot plate. Thermoplates™ feature a stainless steel construction and electronic controls. Thermoplates™ are offered with quartz or ceramic tops, both exhibiting excellent uniformity.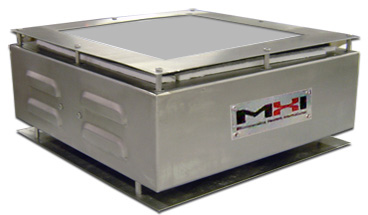 Need Heating Elements?

MHI is a manufacturer and direct supplier of patented (MoSi2) Molybdenum Disilicide electric heating elements.
No Pest™ Technology: helps resist oxidation (pesting), improving element life and performance.
High Emissivity: our elements emit more energy per surface area.
MP1850: long life, high temperature upgrade. Replace 1800°C elements with MHI MP1850.
High Surface Load: capable of handling a high electrical power per length.
High Creep Resistant: less element distortion in complex elements.
Technology Leader: the first to market with 1850°C MoSi2 elements and the only patent protected 1900°C MoSi2 elements in the world.
Flexible Manufacturing: the ability to fulfill high-volume and low-volume orders.