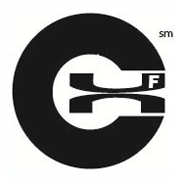 Manucfacturing Standards Logo
Shown above
MHI supports the Heat Treating Industry Vision 2020.
MHI had quietly surpassed many of these goals 15 years ahead of time.
Goals of that vision statement include:
Reduce energy consumption by 80%. MHI has won an energy award(s) and ensures that its products are energy efficient. Standard ceramic processing furnaces have at least 3 layers of refractory to ensure energy conservation. MHI OAB® and Cascade e-Ion™ offer astounding ROI's. In specific CPG and nitriding applications the energy benefit climbs almost to over 90%.
Reduce process time. See in articles on how to improve productivity by 10 times e.g. OAB® and Cascade e-Ion™. Please contactl MHI for more information and specific details.
Reduce production costs. Improving productivity and energy efficiency fronm novel offerings leads to this goal. Please contact MHI for more details.
Achieve zero distortion and maximum uniformity in heat treated parts. See article on distortion in Airtorch section. All devices are electric and offer energy, water and other efficiencies as applicable.
Increase furnace life now with MHI Never-Down policy. MHI uses fiber-free refractory from the award winning refractory manufacturer. This, along with its long-life elements, have greatly aided to such a goal. See testimonials. Call MHI customers. Contact MHI.
Reduce cost of furnaces by 50%. Several element prices have been dropped to the vision target. MHI continues to offer new technologies like the OAB and Cascade e-Ion.
Attain zero emissions. MHI Airtorch systems and electrical furnaces already have zero emissions. See also: MHI Green VISION.