The Airtorch® is a unique low pressure-drop device that is used to quickly heat air and other process gasses to temperature ranging from 200C  to 1300C.  They find use in simulating or running power plants, large die heat-up, combustion/flow simulation, curing, drying or bonding of paper boards, removal of inorganic and organic salts, fuel cells, general heat treatment for bending and de-flashing/deburring, drum heating, plastic rolls, welding of plastics, soldering disinfection, drying, rapid paper and pulp production, binder burn off, chemical reactions for environment and sustainability applications, and general uniform heating requirements.
MHI Airtorch® models offer extremely high energy efficiencies. Where required they are manufactured to ASME specification-compliant pressure vessels/ schedules – built by an experienced company with patented technologies.   Airtorch® models range from 1 KW to several MW (120/240/400/480/600V). The smaller KW models are LTA, VTA and MTA925 and GTA925. The larger flow models are MVTA and GTA (high-pressure) class. The trained MHI staff and technicians are committed to excellence.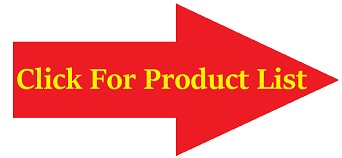 1- 15 Kw 36 KW, 72kW , 144kW,  402 Kw, 900KW, 3 MW, 4 MW (PV)
Other MHI products like OAB® and Cascade e-ion also may also be used for such applications
Use powerful Airtorch for continuous VOC removal or use for rapid heat treatment and/or surface treatments like finishing to hardfacing. The C, CO and CO2 gas reactions including Boudouard reaction can be manipulated with (hot process gases ) inlcudes Air, N2, O2, CO2, Ar and more..

Combustion and Scorching/Burn off/Curing
The Airtorch® can be used for curing, surface burning and sealing and simulation operations. The possibilities are endless as Air, Nitrogen, Helium and Argon can be used.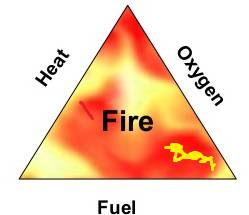 During combustion the time for 98% combustion can change by several orders of magnitude for 100K rise in air temperature. Arrhenius equation and influence of Temperature.
Fuel Cells, High velocity drying and surface heating including simulation.  Contact MHI for Nozzles supplied.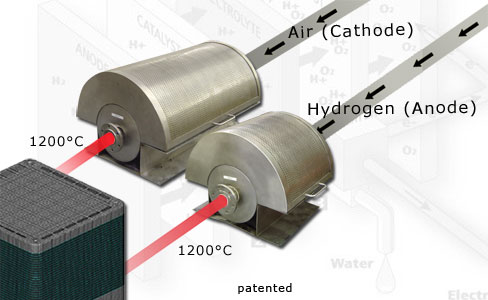 Large Die Heating/ Rapid Dry
The Airtorch™ allows large die heat-up; reclaim dies and aluminum.  Combustion/flow simulation, curing, drying or bonding of paper boards.  Removal of inorganic and organic salts, fuel cells, general heat treatment fr bending and de-flashing/deburring, drum heating, plastic rolls, welding organics like plastic soldering disinfection, drying, rapid paper and pulp  dry. With a 4 kW machine  plan to dry 2-4 Kg/hr of desiccant. 

  

Please contact MHI for ROI calculations for typical Die Heating
Binder Burn-Off. Heating for Tensile and Fatigue Testing
Easy, uniform, safe, and collectable binder burn off. For ceramics, nitrides, powder metals, etc. Substantially improve quality and productivity.


When high temperatures are needed in spaces where resistance heating elements cannot be used, the Airtorch™ provides the solution.  Temperature variations matter during adhesive resin curing. Temperature profiling is particularly is important with an 8 Data Log during start up and cool down. Airtorch is instantaneous and uniform. OAB steam is instantaneous. Hybrid.

Direct VOC removal possibilities
Packaging, Sealing and Hot CO2 or CO reactions
Designed for long life and high temperatures, the non-contaminating Airtorch™ is an ideal solution for inline packaging or sealing processes.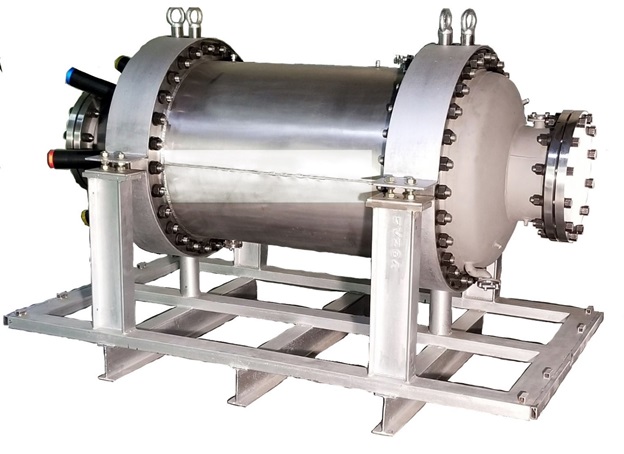 Hot CO2 or CO can easily be reacted with azides of Na, Ca, Li etc based) and other reactive compounds to make useful solids or liquids and the oxides of the alkali metal can be recovered.
NaN2 +CO2 or Ca-N or Li-N compounds can be reacted with hot CO2; or oxides with hot CO for clean metal production.
For example
Hot CO2(g) + NaN3 = C + NaO2 + 1.5N2(g)
is negative free energy and good kinetics at 980C.
Similarly Fe203 + hot CO(g) can yield clean Fe.
On a industrial scale use 2.8 or 4.4MW Airtorch systems 480V.

Some CN compounds are very toxic whreas others are useful hard solids
Monomers are possible e.g nitrogen tricyanide N(CN)3 and carbon bis(cyanamide) NCN=C=NCN
are two formal monomers of polymeric C3N4which is a hard solid.
Use the Airtorch®as a preheating device for dies in the metal forging and rolling industries.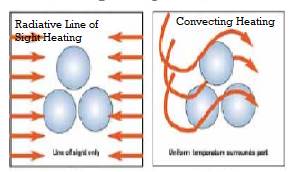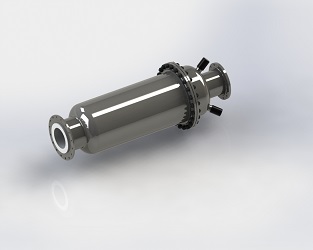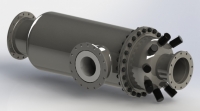 Tips for Die Heating
Heating: Create a convective cavity around the assembly using multiple Airtorch™ units.  Fixture Airtorches™ behind mold and electrodes at angles to create air movement. This should improve the overall heating of the mold.
Insulation: The assembly is surrounded by refractory blankets (all 5 sides) to retain as much heat inside as possible. Blankets can be supplied by MHI at customer's request.
Solution: By supplementing the existing electrodes with the Airtorch™ and blankets, the watt density is increased on the mold thus reducing the workload of the existing electrodes which should improve performance and life. Other results include an increase of uniformity across the mold surface. Call MHI for more information.
Soldering, Blanketing, Melting and Dental
Use the Airtorch™ for softening, soldering, and melting of precious metals and glass. This feature is very applicable to the dental, jewelry, and glass industries. Use for rapid glazing, burnout and quick melts.
Choose KW, MW and even MW/m2 flux
If the flow is higher than 40 scfm, please choose from MVTA models
If the temperature required is above 1100°C please choose DPF models
If the flow rate required is is of the order of 2-40 scfm please choose from MTA, VTA or LTA models or MVTA925 for flanged units
Examine automotive sensor development and testing applications
Simulation of Thermal Impact
Be creative for the environment
Treat Plastic wastes with Hot CO2, Steam Plasma or Hot Steam or Combinations
Materials Processing and Testing
Energy Storage
Reaction Engineering
Contact MHI for Combustion Simulation at Low and High pressure, Oxidation Studies, Additive Manufacturing and Test-bed or Test-stand use
The graphs are for Air- please contact MHI for N2, CO2, sCO2, Ar or other gases.