Benefits of MHI Higher Temperature Airtorch, Steam, Heating Elements, Furnaces and Plasma Thermal Devices.
Economics of higher productivity with temperature, reaction control and other technical enhancers.

Partial Reference: Google Books on Productivity
MHI furnaces and thermal devices are upgraded often with the latest breaktroughs in high temperature materials
We make your costs lower with modern production line technology. Shown below is the Rapid Production Line.
We enable better efficiency and productivity for MHI device users with major technical enhancements to temperature capability, rate of delivery and ease of delivery (e.g BendHeat™).
MHI uses several standards and can arrange for field labelling for you.
Return on Investment from Energy Benefit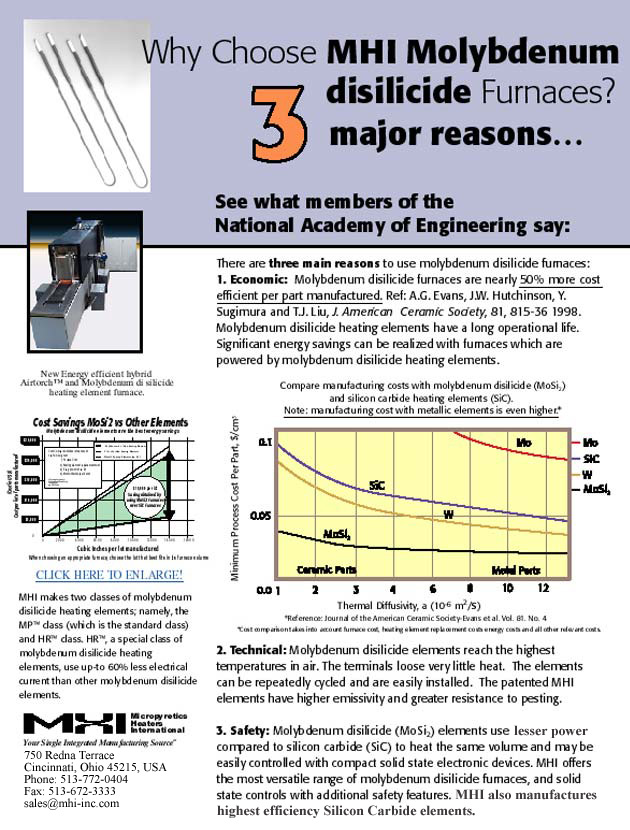 In picture above
Why are MP™ elements and GAXP® elements best in efficiency?
Read about related articles by the members of the National Academy of Engineering
Related products