MHI Inc. Product and Company Overview

MHI Inc. is an innovative global electrical equipment, thermal products, and materials manufacturing company with sustainable technology and customer-centric business solutions. Our state-of-the-art facilities, experienced workforce, and proven track record of delivering high-quality products have built a strong reputation and established long-term relationships with clients and partners. The company is committed to meeting its customers' worldwide energy and thermal challenges with MHI-patented innovations in manufactured products, sustainable designs, and innovations in materials. The thermal challenges that MHI Inc. innovations in manufactured products and sustainable designs have overcome are high-temperature materials and designs, compactness, and demonstration of high energy efficiencies. MHI has over 1000 customers in the industrial heating field.
MHI is an emerging global leader in intelligent power and deep decarbonization equipment, particularly in Megawatt Electric Heating and Steam Generation Systems, with its patented industrial device technologies. Read more about project costing.
About|Mission| Scholarly  References| Testimonials|Awards| Useful Links,

Links to all product categories.
Customer Quality Focus Example
Prevent CO2 Emissions. Zero CO2 emissions now!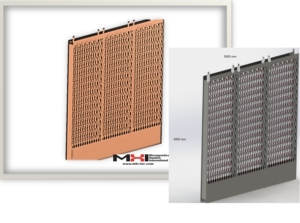 Testimonials by Category:
Decarbonization
What is deep decarbonization? Deep decarbonization is the total elimination of CO2 emissions from a physical process. In any process,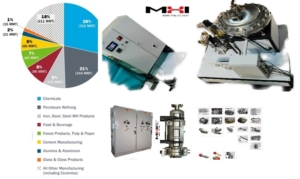 decarbonization eliminates fossil fuel combustion and replaces it with electric energy devices. About 0.8-2.2 lbs. of CO2 (equivalent)  production can be prevented with 1 kWh (3.6 kJ) of energy use or conversion by electric methods replacing burning carbon-containing fuels. A 100 KW device can prevent 80 – 220 lbs. of CO2 (equivalence) from being made every hour when electrical heating is used, i.e., no fossil-fuel combustion heating. A 10 MW device can prevent emissions of 8-22 tons of CO2 (equivalence) every hour.
MW decarbonized heating and drying convection.
Industries where deep decarbonization is feasible. Ceramic, Cement, Metal production, Aluminum primary and secondary, Steel, Food and beverage, Ore drying, Chemical, Fuels, Calcining, and any heat-treating operation. Electric energy and Fossil fuel energy costs may be converging. The social cost of making CO2 is significant and increasing.
How much CO2 is produced in industrial operations? In 2021, the total excess global emission of CO2 was about ~37 Gigatons (GT). Of this, about 12 GT, or 30%, was made by industrial operations and the rest by transportation and power generation. These are rough estimates.
What is the growth rate of CO2 emission? Excess emissions increased by over 2.0 Gt from 2020 to 2021 (post-pandemic recovery). Very rough numbers indicate that the excess CO2 increase averages between 0.4-0.9  GT/year over the past 20 years. The annual growth rate in atmospheric carbon dioxide over the past 60 years is about 100 times faster than previous natural increases, such as those that occurred at the end of the last ice age 11,000-17,000 years ago.
What was the atmospheric content of CO2 in 2022? About 421 ppm.
What was it in the year 1950? About 281 ppm.
Is global warming tied to the CO2 increase? Yes. The GHGs (greenhouse gases) are rising rapidly. This is the cause of several climate-related damages to the infrastructure as it enables severe weather like very high temperatures, thunderstorms, and lightning. Climate change could trigger high asset value losses, harming the US and the global economy. As the planet rapidly approaches the 1.5-degree Centigrade warming threshold, scientists warn that rising temperatures are degrading the Earth's ability to soak up carbon dioxide, threatening to exacerbate climate change further. Regardless, one should note that the Earth's average temperature fluctuates yearly due to natural variability in Earth's climate systems. To keep warming in check, countries must make steep cuts to emissions in the next few years with an emphasis on industrial heating electrification of large KW and  MW installations. Contact MHI.
Can CO2 emissions be quickly mitigated? Yes. Changing to electric heating in the industrial sector may be the lowest-cost CO2 emission reduction strategy per KW (Equipment power capability).   1 MW of electrification of industrial heating that replaces fossil fuel heating methods can save about 0.2 -0.5 tons of equivalent CO2 emission per hour. Contact MHI.
Is the technology available? Yes.
Compact commercial 10 MW, larger electric convective heaters, and decarbonized steam generators for all global voltages by country are now available. Each 10 MW machine today is compact. For example, a 400C 1.2 MW heater is only 24″ long. About twenty-five to fifty 10 MW machines working year-round (~8760 hrs. per year operation ) could be enough to start meaningful capping the emissions to the 2022 levels. Contact MHI. View all  MHI products.
Tips for the best decarbonization equipment. When feasible, always select the equipment that offers the best energy efficiency, lowest pressure drops, lowest ancillary costs, the highest degree of process control electronics, and highest temperature output (as it leads to rapid productivity and efficiency), and highly compact units with a low spatial footprint.   Choose stainless steel or low-corrosion enclosures, and minimize materials that cannot be recycled.
Can one capture CO2 from the air and store it? Perhaps, but what can be captured can always be released.  Capture costs are high. Please click here to compare the economics of carbon sequestration against simply preventing emissions. Why not just avoid making the CO2?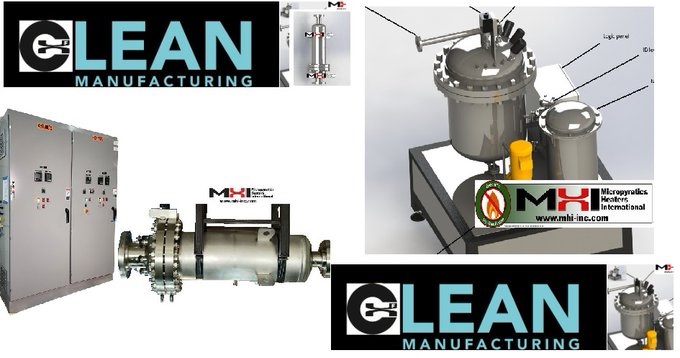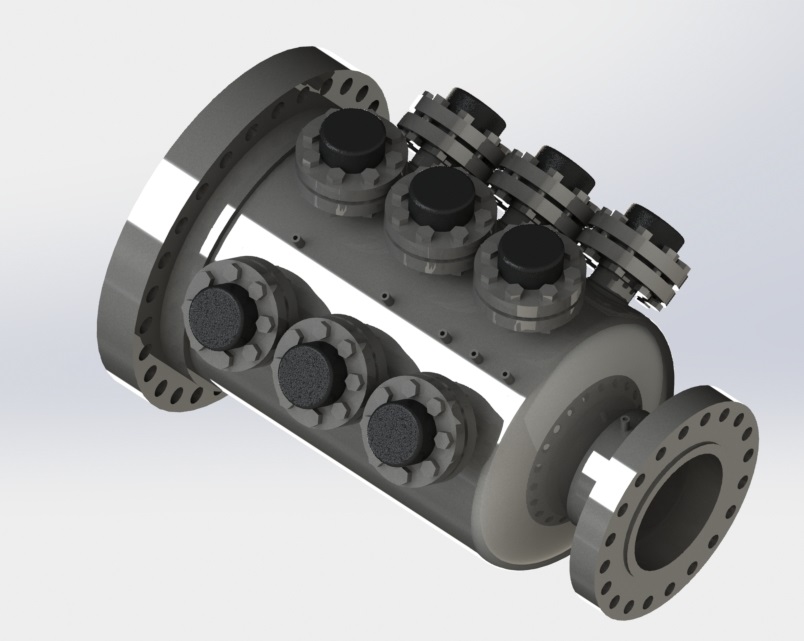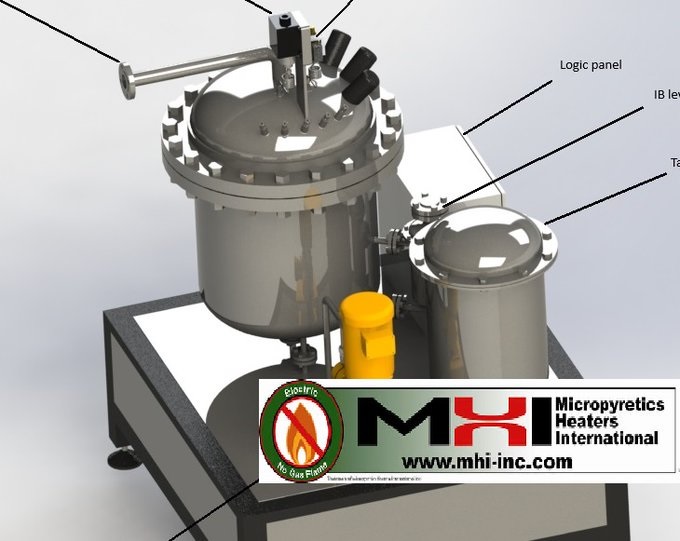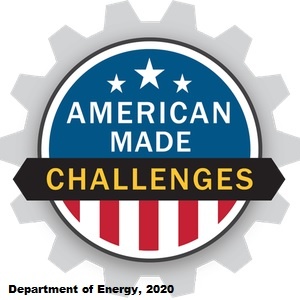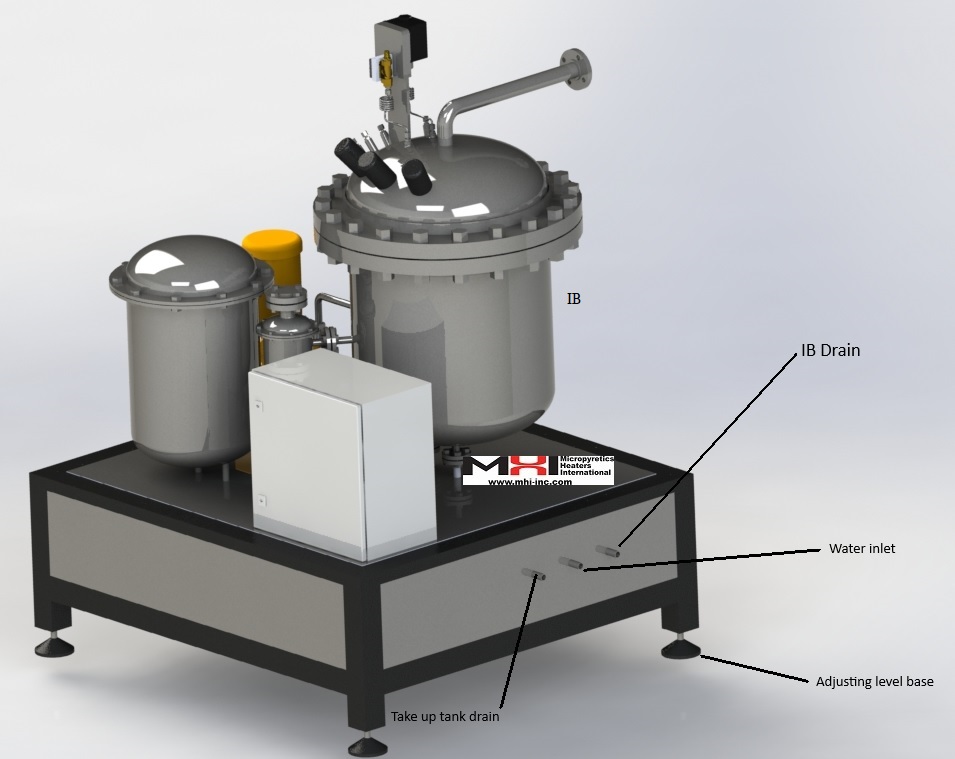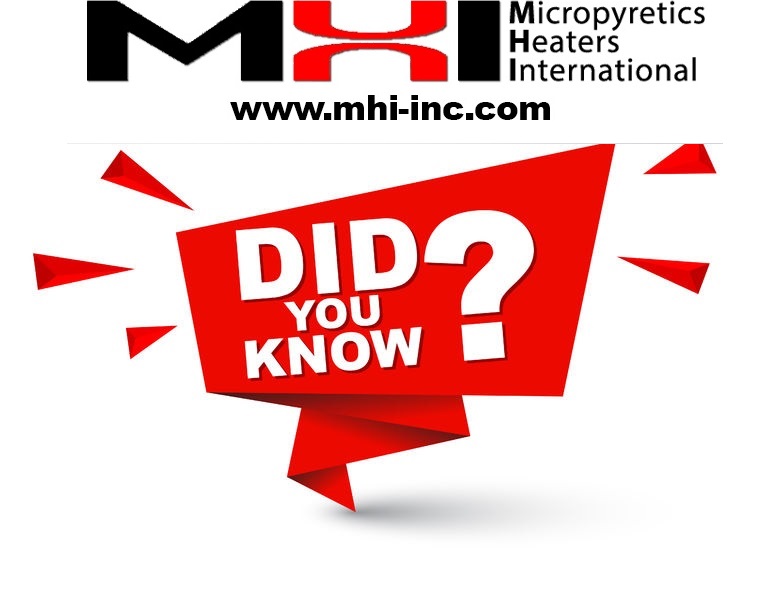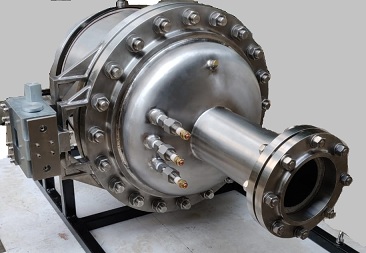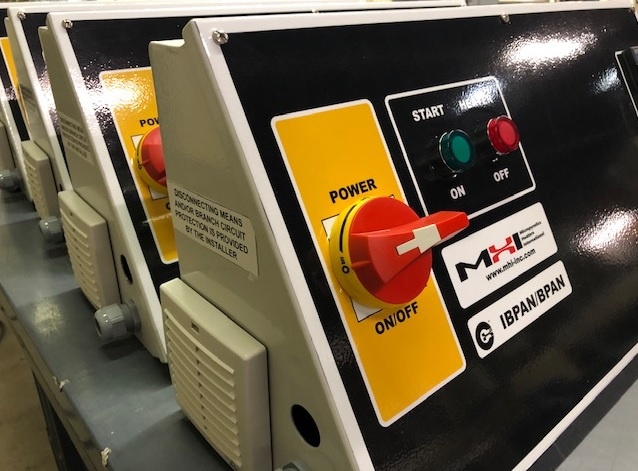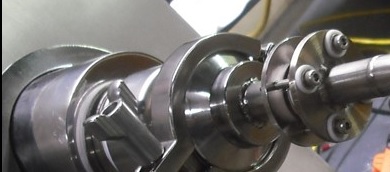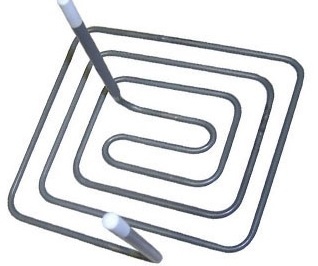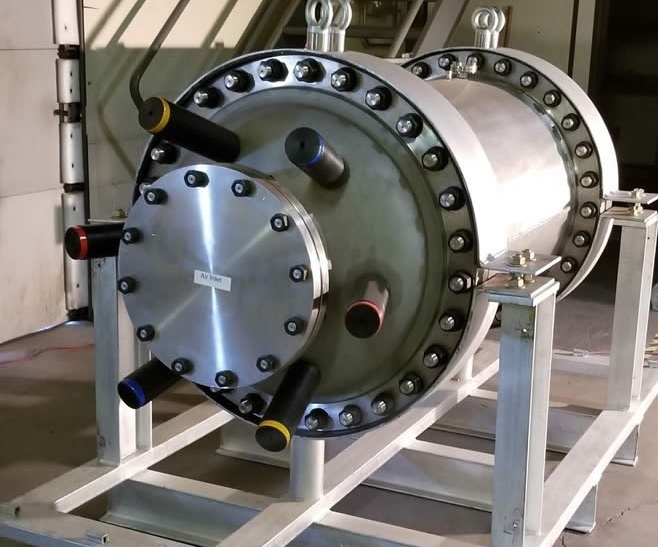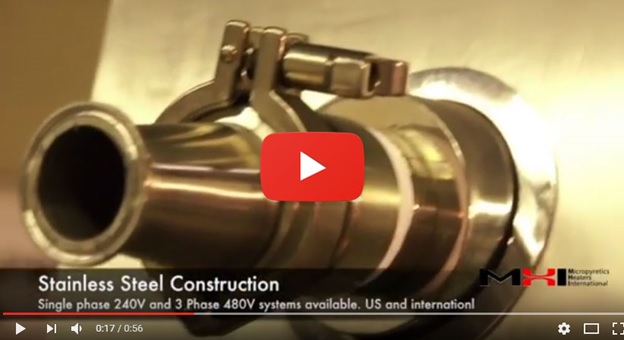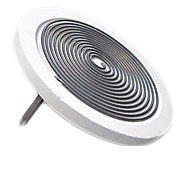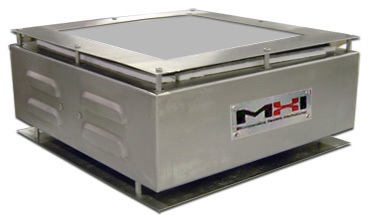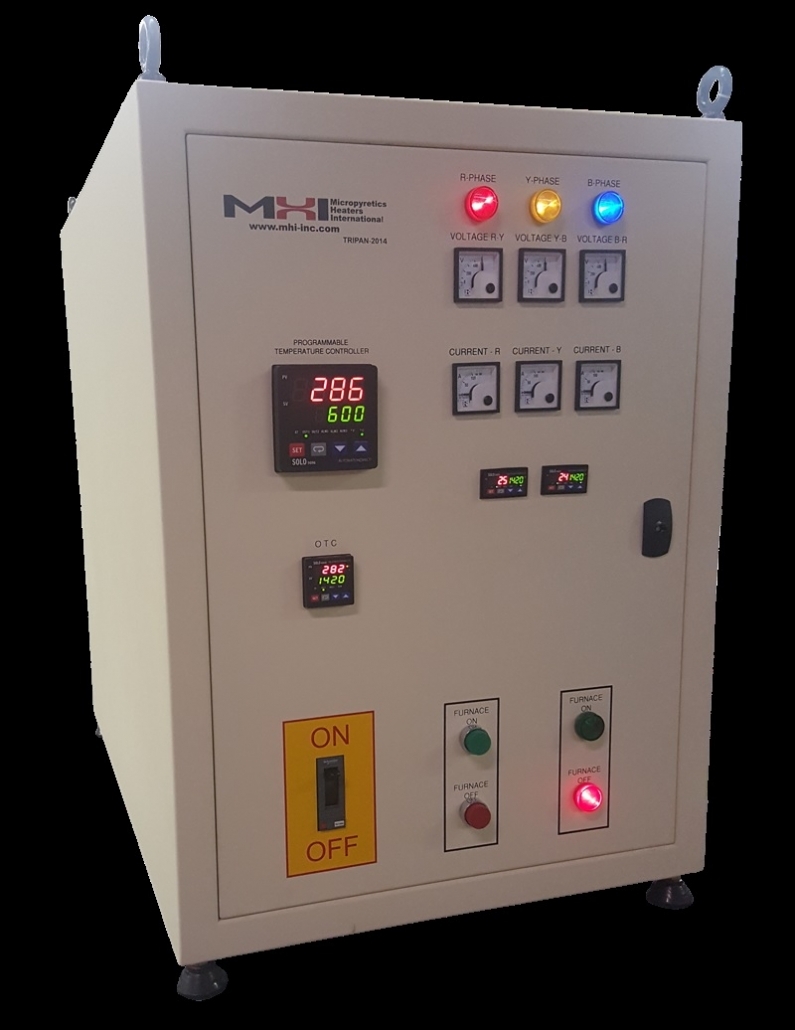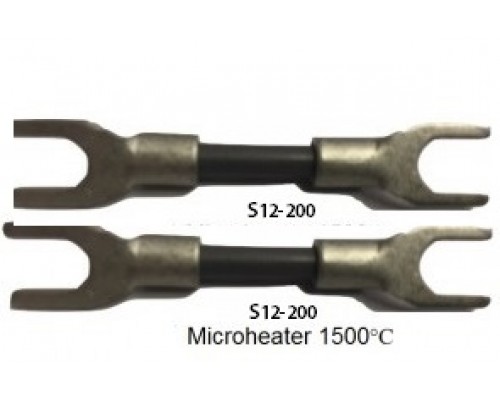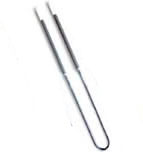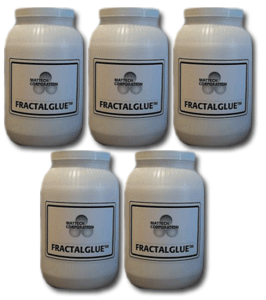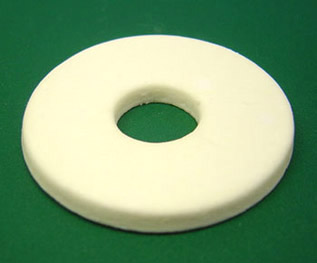 MHI Inc. offers Clean and Lean Manufactured Products for Decarbonization in Process Materials Technologies.
MHI decarbonized heating systems emit Zero CO2, Zero NOx, Zero SO2, Zero Mercury, and Zero Soot. The savings could be enormous when using MHI-decarbonized products. A typical cost calculation is given below for industrial heating.
A 1.2 MW fossil-fired heater could make  0.2-5 ton per hour of CO2 emission equivalence. 
There is a social cost to such emissions. The social cost corresponds ito the loss of asset values and thus escalate insurance premiums. This cost is in addition to the fuel costs. The social cost is reported from a wiki source.
This social cost is US$300 or more per ton of CO2 (/tCO2) when using carbon-containing fuels for industrial heating.  
The social cost of fossil fuel use ranges from $60- $600 per hour today for a 1.2 MW fossil fuel heater machine (considering carbon dioxide equivalence).
The project cost of a new decarbonized industrial heater will indicate a significant positive rapid return on investment when the energy efficiency and social cost of CO2 are factored into the projects financial analysis.
No Plastic, Combustion, MQL, Energy, and Water Savings with Simplicity.
The main reasons societies are trying to eliminate fossil fuel combustion heating and embrace decarbonization.
Emissions

Fossil fuels emit harmful air pollutants when combusted. A 100 KW heater at the low end of a medium-scale industry heating device can emit  80 – 220 pounds of CO2 every hour, depending on whether it is methane or coal that is combusted. CO2 emission bears a social cost of almost $441 per ton of CO2 emitted. This is a hefty price to pay – wiki source.
Fossil fuels could emit harmful air pollutants even before combustion. It is estimated that several million Americans are most likely exposed daily to air pollution from active oil and gas wells, transport, and processing facilities. These could include formaldehyde (a cancer-causing chemical) and benzene (linked to childhood leukemia and blood disorders).
Fossil fuels emit more than just carbon dioxide when burned. Industrial fossil-fuel heating may create a large percentage of mercury emissions, sulfur dioxide emissions (which contribute to acid rain), and soot (particulate matter) in our air.

Mitigating Land Degradation: The processing and moving of underground oil, gas, and coal deposits possibly take a toll on ecosystems. Saving wells, pipeline spaces, access roads, processing, storage, and disposal facilities could optimize such resources.
Reducing Possible Water Pollution: Developing coal, oil, and gas could impact waterways and groundwater. If not adequately treated, coal mining operations could wash toxic runoff into streams, rivers, and lakes and impede free-flowing streams if stones and debris land in them.
COMPARISON OF ENERGY EFFICIENCY FOR A CPG Example
Combustion/Flame
MHI Electric Systems
Appearance
Non-uniform heating – resulting in store-bought bottles varying in quality of labels.
Repeatable uniform heating – resulting in consistent label results. Once conditions are dialed in, the setup will yield minimal variation.
Bottle or Treated Surface
Combustion leaves deposits on the surfaces (visible to micro level)
Airtorch® or Steam or Steam/ Air patented heating leaves no combustion product on treated surfaces. Improves detail and appeal.
Sources
Combustion source creates:

Explosion hazard

Costly fuel

Emissions of CO2 from combustion

'Hot' spots from flame  heating

Venting required

Electric Systems:

Electric line

Ambient Air or Water

No emissions

No combustion

Evenly distributed heat

No explosive consumables
Electric Systems Offer Design Improvements / Enhancements over Fossil Fuel Heaters
SUSTAINABILITY
Modules for a Green Work Environment
Combustion/Flame
MHI Electric Systems
Modularity
New gas lines, more consumables used, safety approvals, etc.
Modular with no hard lines needed. You can add and subtract modules in minutes.

Easy to install

Easy to operate

Easy change of configuration

Highly mobile

Repeatability
Non-uniformities result from combustion treatments on surfaces—deposits, uneven heating, and variable hardness from heat treating.
Electric systems offer uniform, repeatable, and continuous treatment of products resulting in considerably less variance.
Control
Lack of precise control from combustion is a problem.
Precise control of temperature and output offers high energy efficiency to your process. A high level of control also allows for repeatable protection features such as overtemperature protection.

For over 20 years, we have listened to hundreds of customers and created innovative approaches/solutions to meet critical needs.  Testimonials.
Our Innovation-Based Approach to Product Introduction Integrates Radiant Smart Energy, Smart Process Gas, SmartSteam, and SmartPlasma.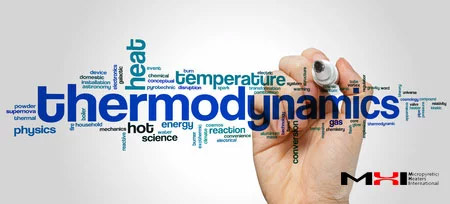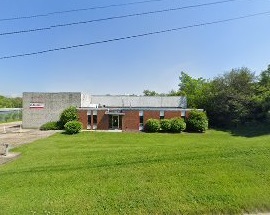 Technology and Business Solutions.
Partnering With MHI.
Mission  Scholarly References  Testimonials  Awards  Useful Links About
Winner of
---
Characterizing Partners
Partner and Alliances.   Recognizing and mutually seizing beneficial opportunities is the key to our alliance strategy. One of our primary goals is to generate a partnership with each customer, so we can better appreciate the customer's application challenge. This open, collaborative approach is designed to attract the visionaries and the innovators — potential partners whose technologies complement our own.
Sales to hundreds of direct users.
Contact MHI
Companies that offer energy efficiencies or Original Equipment Manufacturers (OEMs) integrate our components into their own analytical devices. Contact MHI
Distributors are sales agents who purchase products from us and resell them to their customers. Contact MHI
Representatives are commission agents. Contact MHI
Value-added Resellers and Private Labelers typically repackage our products, add value in some other fashion, and then market those products under their name. Contact MHI
Vendors/Suppliers provide us with products that we test for branding. Contact MHI
Grant Seekers/Proposal Writers collaborate with us on grants and proposals seeking funding for developing new technologies. Contact MHI
License possibilities to technology and trademarks. Contact MHI
What is Industrial SmartPower™? Decarbonized methods of energy use are a vital aspect of Smartpower. Industrial-scale smart power devices are highly energy-efficient, offer low footprint/weight, and increase productivity.    It is always cost-effective to use a lower amount of high-grade energy compared to the inefficient use of vast amounts of low-grade energy.
MHI products offer energy efficiency with intelligent power. MHI products incorporate clean energy concepts and sustainability demands. MHI progress has often been compared to miniaturization in materials and process technologies that parallel rapid advancements in the computer and electronic products industry. Specific developments in materials technology at MHI are seen to improve its industrial thermal products, thus providing a trusted platform for several escalating economic and environmental benefits in packaging, tool bits, automotive, textile, and other market sectors. Such benefits reduce weight and material consumption, increase strength, reduce energy consumption, and enhance performance. New materials technologies of interest include novel energy-efficient materials, non-stick metals, water-repellent glass, lightweight alloys and polymers, fluids, and low-friction coatings for biotechnology and nanotechnology applications. These new materials are now fully integrated into MHI industrial thermal products. A significant example is the use of nanostructures at high temperatures for the GAXP®, leading to the availability of new nanostructured heating elements. Improving the heat transfer rate (speed), energy efficiency, and footprint becomes more critical as production demands increase.
Please download the Airtorch(R) and OAB® catalogs from the adjacent column for reviewing case studies. With such tested and transformative products, MHI now offers new solutions for Tool-bit Improvements, Stick resistant Cast Iron Surfaces, and CPG Shrink Packaging – with almost 90% energy saving and 90% water savings, as applicable. Heavy use for the patent-fenced oxynitride surface in the automotive world is expected.   The unique MHI-thermal Airtorch® has made possible high-temperature and high-pressure testing and systems simulation for advanced materials. The combination of MHI ions and steam influences biotic and abiotic applications. Use hybrids for quick production with the OAB® hybrid development for CPG and the Cascade e-Ion for Non-stick textures.

What is smart power? A device that uses high-quality energy. A choice of technology that enables devices with improved energy efficiency and working environment is based on intelligent control. The use of smart power effectively speeds up industrial and commercial processes. Smart power devices have lowered energy use in the lighting, cooking, textile, packaging, and industrial processes for air/gas heating.   Designers who employ smart power devices have been able to create with brilliance, in brilliant colors with reduced power draw. MHI Inc. has pioneered and patented smart power high-temperature materials and systems. MHI is one of the few companies that actively utilizes hard nanomaterials and even offers samples for developers.
Why and how are MHI devices built with high energy efficiency? The use of high-grade energy almost automatically leads to many improved efficiencies, including much lower energy for an objective and much lower processing time, i.e., higher productivity. MHI excels in high-grade energy conversion in the hot-products sector. High-temperature energy is high-grade energy. Now Quasi-R™ MHI technology further extends the dramatic energy savings into the Exajoule range.
Thermal processing companies worldwide are feeling pressure to lower the environmental impact of their operations and make them more sustainable. These pressures come from governmental regulations and societal expectations, resulting in increasingly stringent requirements expanding globally. Many companies are accelerating their "green" initiatives and programs to leap ahead of these regulations and lead this transformation for their industry.
Advanced Thermal Products 2023
Other features of smart devices:  They enhance safety, for example, when doing away with pressure in steam or process air systems or employing FiberfreeTM insulation.  This is how SmartTechnology devices have evolved historically.
Advanced Structures and Materials at MHI.   Vertical development processes are used to develop even more innovative products such as the Airtorch, OAB® instant-steam producing units, or the versatile use cascade-e-ion.   Then further vertical methods are used to create hybrid solutions for the steam chambers and the Cascade e-ion plasma standard and are interested in rapid processing energy savings for the shaping of electronic display glass for cell phones, tablets, and biomedical displays.
Products, Processes, and System Advances at MHI.   Effective manufacturing and management processes of systems are a key competitive factor that MHI invests in – for both efficiency and application efficacy.  The processes associated with research, design, new product development, manufacturing technology, and service provision that users prefer (testimonials) are of particular importance.   The smart-power manufacturing technologies pioneered by MHI can serve the innovation, commercial and industrial sectors to provide better returns on investment ROI in a socially responsible manner.  MHI has strengths in design and value-added engineering services.  For example, the Airtorch® is a highly efficient high-temperature flow device.  Other examples, such as the most modern heating element material, the GAXP®, incorporate nano-technology in MHI products.   MHI tries hard for good end-to-end visibility while safeguarding its core competencies.
Financing Required?  Please contact MHI so that we can work through ROI and helpful financing options where available.
Did you know?  The advances made by MHI in Advanced Materials And Thermal Devices parallel other Engineering Advancements such as in Computer Science.  See below how MHI has revolutionized the boiler industry with Steam Generators or Revolutionized the Plasma Industry with the Cascade e-ion air plasma.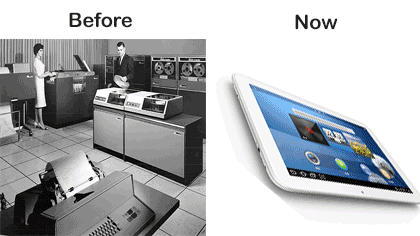 Q: What are the changes that are occurring in modern thermal technologies? Can one get expect energy efficiencies today compared to the past.
A: Very similar to the miniaturization for computers. Please reflect on how large 1970-style IBM machines have evolved to desktop PC or tablets. Similar advances have now occurred for steam, process heat generators and rapid ionic reaction processes.
Traditional large foot-print and high power (kW) thermal furnaces and machines are being replaced by small foot print and highly energy efficient smart-power devices thus leading to enormous global energy and water savings.  A savings in just 10KW with a smart power device converts to about a $8000 per year (click for assumptions).
Examples of Modern Machine in Applications:
Industry: Consumer goods packaging industries or textiles.  Many applications of the new MHI devices allow a 12kW use (instead of 150kW) and 90% water savings that could be realized.  General purpose tunnels and superheated steam are offered for antimicrobial cleaning from food to metals and polymers.
Materials industry such as automobiles.  Coatings and modified surfaces:  A smooth hard anti-seize process can be used to make useful coatings that can be created within seconds as opposed to days, thus saving energy and time.  Or tool bit surfaces, improved in an effortless manner compared to earlier methods
Use powerful MHI devices for continuous VOC removal or use for rapid heat treatment and/or surface treatments like finishing to hardfacing. The operating cost estimate per pound of VOC removed is about ~0.5¢*, for normal ppm contamination concentration removal. Compare with over $4/lb. Please contact MHI to verify calculations
MHI products allow novel designs and shapes.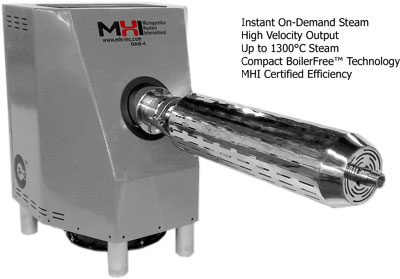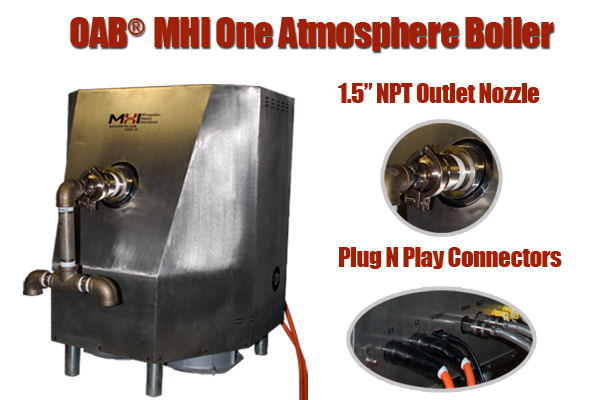 Waste to Fuel and other CO2 reactions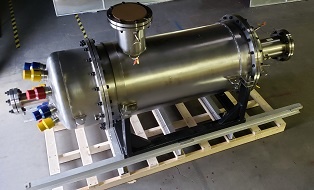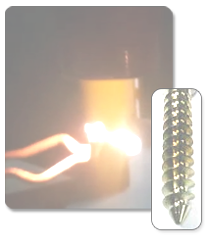 Click on picture above to view video
Use as Cascade e-Ion source DRO melt cleaner or as De-e-Ion depositor. Powder and other deposition made easy. Clean melts of aluminum, silver, zinc and others. Process metals to dielectrics. Cascade super-ionic flame below. (Not a combustion flame) CleanElectricPlume™.
Typical Size/Footprint:   A typical ~ 15kW e-Ion Plasma™ configuration fits on half a standard sized desk-top table.
Please contact MHI for estimated savings for deposition or surface treatment type applications applicable to materials from soft-plastics to hard metal-composites. Consider replacing conventional flame, Induction or Laser type processes.  Almost all customers who consider the Cascade e-Ion for an application or to GoldenBlue™  request Deburring of parts.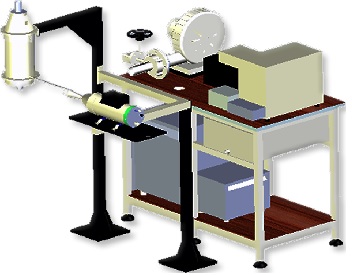 * Assumptions include 10¢ per kWh for electric use. Additional costs may apply like cost of water, gas, air, replacement costs, amortization and others as applicable. Benefits include lower-cost as applicable, including higher productivity and other savings from improved processing and product. Additional savings on certification if applicable. Please contact MHI for a ROI calculation specific for your application.
* Assumptions include 10¢ per kWh for electric use. Additional costs may apply like cost of water, gas, air, replacement costs, amortization and others as applicable. Benefits include lower-cost as applicable, including higher productivity and other savings from improved processing and product. Additional savings on certification if applicable. Please contact MHI for a ROI calculation specific for your application.
Click here to add your own text