Licensing MHI Technologies
World leading possibilities for you. MHI licenses are creative. Often, fees are waived completely.
Products that transform great inventions into successful innovations
---
MHI offers licensing and integration planning services. By understanding your needs before licensing our technology, we are able to create the optimal configuration for your application. MHI doesn't just license technology, we work with you throughout the integration process, ensuring that your operations will successfully utilize MHI's patented technologies. When you succeed, MHI succeeds.
MHI R&D, Engineering and Services also develop complete solutions for specific technical problems.
MHI Inc.
750 Redna Terrace
Cincinnati, Ohio 45215  USA
Phone: 513-772-0404    Fax: 513-672-3333
contact us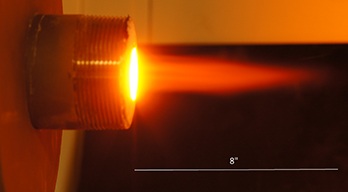 Zapper™ Furnace
Introducing the Rapid e-Ion Plasma Zapper™ Furnace.
12″ Wafers. Rapid Steel Heat Treating. Unparalleled 200K/s Heatup Rate.
Systems provide non-contact, continuous heating with accurate temperature control in compact versatile use designs. For knife-edge, wire and cable applications, systems can provide normalizing, stress relieving, annealing, hardening, curing, surface melting and coating. Processes can be completed while wire or cable is moving through the e-Ion Plasma™ environment. This type heating provides rapid high temperatures necessary to melt and heat treat. Much higher heat up rate compared to Induction. Easy Maneuverability of parts and all within 9kW of power – compare price with high power induction heating machines. Save on energy costs, lost productivity and benefit from higher quality products.
No emissions, very low sound, no water cooling required.
Are you in rapid-prototyping? Do you need wide area rapidly heating? Do you need quickness of heating and highly competitive productivity?
(if yes to any of the questions please contact MHI to discuss e-Ion Plasma)
New Technology e-Ion Zapper – 200K/s

For unparalleled temperature uniformity and high heat-up rate 200°C/second.

Applications: metals, ceramics, semi conductors, composites

Designed for quick heat-up applications at very high temperatures, from simple heat treatment to complicated profiles of electronics and materials processing. Extremely uniform temperature zone. Eurotherm process controller capable of up to 20 programs with 16 segments per program. RS 232/485 Communications option available to connect to PC. Power controller featuring double back-to-back phase angle fired SCRs, with current limit, adjustable soft start, and quick response to control signal. Equipped with over-temperature control through an independent thermocouple to monitor overheating. The HIPAN™ control panel rests inside a NEMA enclosure that meets NEC and NFPA requirements for safety and reliability.

*SDPM position (custom orders only) controller handles up to 10 programs with an unlimited number of steps, time delays, and repetitions. Programmer has a non-volatile memory of 32 KB for over 100,000 hours. Computer interface control system has complete DDE dynamic data exchange by SCADA/Windows software which provides nine simultaneous communication ports. The Zapper™ features up to eight thermocouples for monitoring temperature at different locations.

Vacuum and atmosphere attachments available. The Plasma creates its own clean environment in air! Contact MHI soon.
Ion Implanted Surgical Steels

Surface Hardening

Special Heaters

Metal-Ceramic Joints

Novel Materials for Specialized Applications, such as highly abrasive surfaces.

Plasma Cleaning of Polymeric Surfaces

Plasma Ion Implantation

Hardening of specialty steels

Coatings and nano coatings

Advanced materials

Clean and low cost aluminum melting

and many more…

Free demo on your parts whenever feasible..
Contact MHI to demonstrate technology. MHI will also create 10x productivity systems for your process. How?