Description
HIPAN TEMPERATURE and POWER CONTROLLER  10KW  50 Amps
Upgrade to  XPAN to 15 KW (use the pull-down menu)  XPAN is 75 Amps
Multi-program controller for thermal systems
Process or programmable temperature controller.  Multi-segment at least 10 segments per program.
Over-temperature controller included
Ammeter Included
SCR power controller with current limiter (advanced extended soft start feature)
Durable enclosure (for UL or cUL rated enclosure)
Thermocouple optional with every box (specify type & length)
The unit will accept K, R, S, B, and MHI E2, Types.
Ethernet is standard.
HIPAN: 208V/220V/240V up to 55 amps
XPAN: 208V/220V/240V up to 75 amps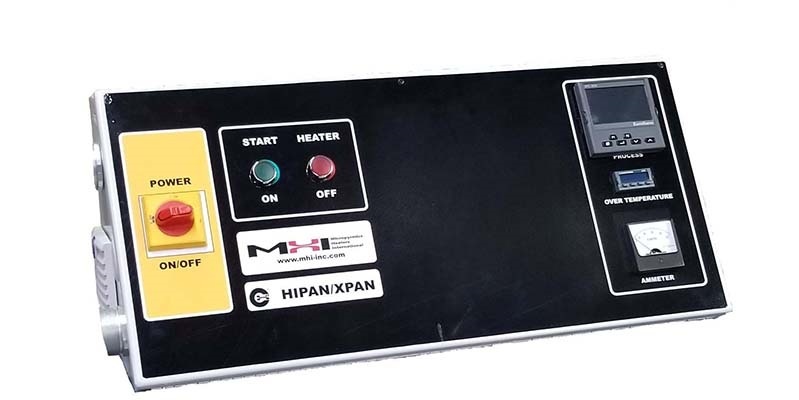 cUL and UL models.  Typical layout only.  Layout and configuration may differ.
| | |
| --- | --- |
| Size:  |  HIPAN or XPAN – 18″ H x 18″ D x 10″ W |
| Weight:  |  HIPAN or XPAN – 22 Kg (approx) |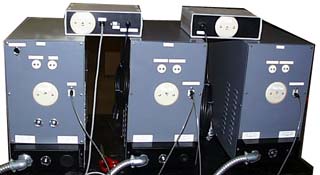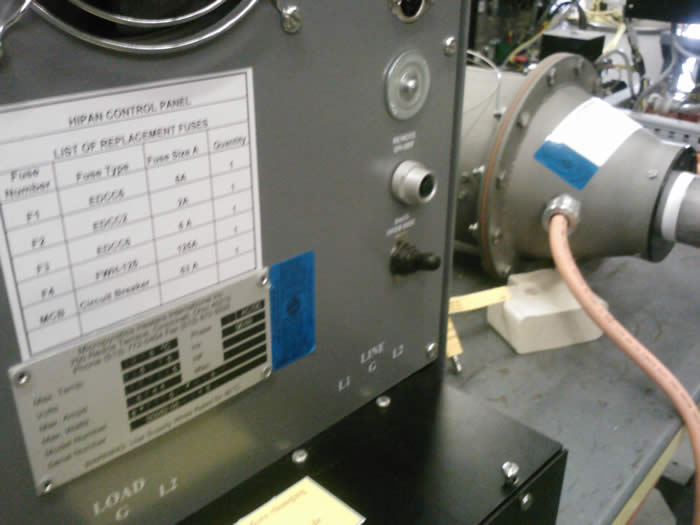 HIPAN control panel back – shows TC receptacles. Typical.