Description
BPAN-O and BPAN-O-PLUS models have a UL microprocessor (PID) programmable controller. The (T) models are used for devices that have an amp draw less than 4A.  For other 120V devices please choose BPAN-O-PLUS-120.
Over temperature feature and independent display

Best soft start and current limit included

Durable enclosure (weight is approx. 7.3 kg)

Digital communications RS485 120V  models (will differ between units)

SCR power controller with current limiter (extended soft start included if required for heating device)

Provides control up to 1.6kW

Remote on/off (optional) Contact sales staff at www.mhi-inc.com.
Additional transformer may be required for use with a heating device.  Please contact buy MHI for information.  Additional transformer not required for HGA or LTA units for 110/115 volt supply.  Additional Transformers Required for Heat Pads and other devices.  Please check with your MHI representative.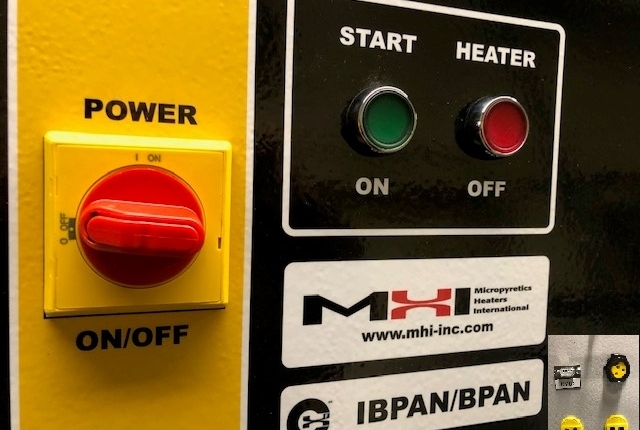 Back with Comm Ports (optional).   Please note Panel type, layout, and letting change with ratings.
At checkout, the shipping and insurance price includes the purchase of the Transformer.  If the Transformer was not purchased with the Control Panel your shipping price will be adjusted to a lesser amount before the credit card is charged.  An Order Acknowledgement will be sent to you via email with the adjusted pricing.