MHI Patented Superheated Steam Generators
Save Water and Save Energy. Clean High Quality Steam.

Why use high-temperature superheated steam?
This type of steam is used in applications that have a crtical need to reduce the process time. Superheated steam often offers a higher heat transfer coefficient and high enthalpy content that enables many unique uses. When at a high temperature, especially above the inversion temperature, such steam is often considered as a non-toxic antimicrobial agent. Superheated steam at a high temperatures also offers superior reaction for example in energy reactions such as bio-fuels, reforming, hydrogen production, ammonia production, and denaturing, all with rapid heat transfer kinetics. There is no-moisture from start-up. The steam wicking-properties and oxygen control are attractive. High temperature steam leads to high-productivity applications.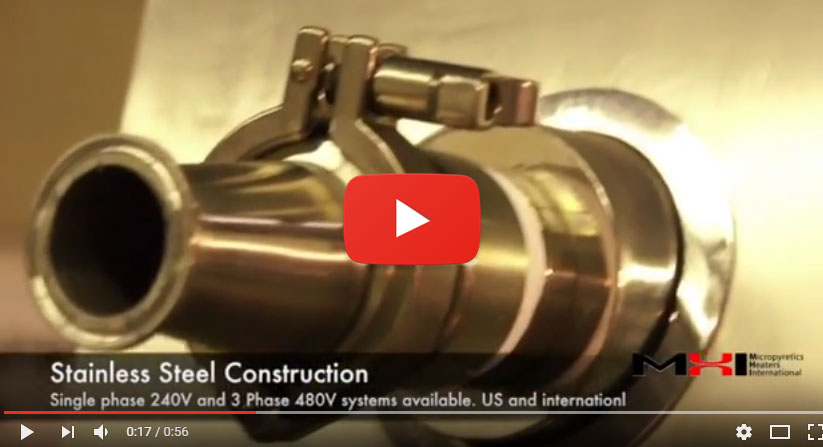 Features of MHI Superheated Steam

Well Priced, Light Weight, Easy to Install

Models

Click Here for Class OAB (4-15 kg/hr steam)
Back to the MHI steam pages

Pictorial Synopsis of MHI Steam Generation Systems

OAB® Single Phase

Pure Steam, Rapid Start-up, No moisture

HGA-S-CX-1300 Systems

Pure Steam 1 Kg/hr up to 1300°C

HGA-M High Specific Humidity Device.

HGA-S and HGA-S-P Models.

Power Steam Jet

models available)

A must for cleaning

(Mobile Platform)

Micropyretics Heaters International Inc. 1995-2017 and beyond
750 Redna Terrace, Cincinnati, OH 45215, USA
Telephone 513-772-0404: Fax 513-672-3333
Email: Sales@mhi-inc.com