Box Furnace M-Series
Now offering 1-year warranty on heating elements for select standard furnaces.  Please contact MHI.
Box furnaces require inside and outside stainless steel of the correct thickness to prevent distortion.  MHI offers best in class roof hanger, proper cooling of external surfaces, and FiberFree™ refractories with the swing-away balanced safety door feature. MHI M-Series Box Furnaces (including the LTF series) features our largest internal dimensions for box and muffle furnaces. This, combined with high operating temperatures and the incredible warranty, makes the M-Series a great choice for many users.
Easy access features make installing and maintenance very easy.  Carefully thought out designs that prevent distortion and maintain roof stability with roof hangers.
M Series Furnace Models

Model Number
Temperature
Chamber Size
M18-40
Up to 1760°C
(1800°C/3272°F Max)
12″H x 12″W x 16″D

M14
Up to 1400°C
12″H x 12″W x 16″D
LTF Class
Much Larger Box or Front Loading Furnaces THF, LTF Class
Model Number
Temperature
Interior Dimensions
LTF2-(11-17)
1100°C – 1700°C
(2012°F – 3092°F

)

16″H x 24″W x 24″D
LTF2-14
1400°C
(2552°F

 Max)

16″H x 24″W x 24″D
THF-1400-6- GAXP
1400°C
(2552°F

 Max)

24″H x 24″W x 24″D

THF-1400-12- GAXP
1400°C
(2552°F

 Max)

12 Cubic Foot Furnace
Box & Muffle Furnace Features
For Gas or vacuum and other sensors please click here.  These options are routinely shown on the quotations.
Chimney Exhaust Port
The chimney exhaust port is a standard MHI furnace option.
The ceramic tube is made out of NanoFractalAlumina™ with high thermal shock resistance.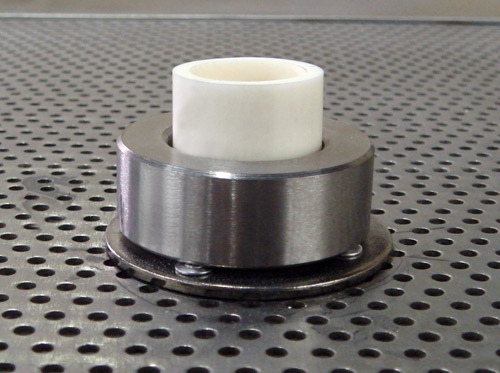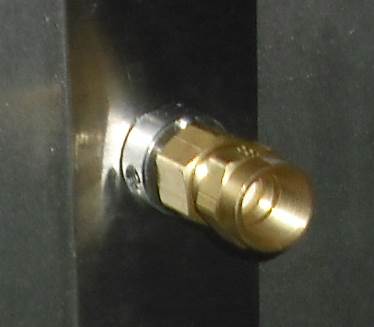 Optional chimney exhaust port and other gas/steam featur or vacuum feature shown with standard perforated furnace top.
M, N, H and Z Series Feature GAXP or Molysidide heating elements
Safety 3-arm horizontal swivel door keeps the hot face away from the user.
Non-Sag NanoFracralAlunina™ Roof Holders allow for large spans.
Plug & Play operation. High Insulation.  High Energy Efficiency.
Stainless steel construction. Thickest gauge used in the industry.
Forced air fan cooling. Double wall construction.
3 layers of refractory. FiberFree™.  High Safety.
Easy-open twist latch.
Manufacturer warranty.
Box design keeps exterior surface temperature 50°C or less.
Purge gas option available.

Useful Information
What kind of uniformity do MHI furnaces offer? , What kind of energy efficiency do MHI furnaces offer?, M-Series Box Furnaces feature Molybdenum DiSilicide heating elements.
Furnace Controls
MHI offers electronic controllers with features such as overtemperature controls and programmable steps. In addition to standard electronic controls, MHI DACS allows for remote furnace locations, data logging and intricate step programming.
Box and Muffle Furnace Models
All MHI box and muffle furnaces feature rugged stainless steel construction, electronic controls capabilities and MHI's highly acclaimed heating elements. Our furnaces feature maximum operating temperatures of 1800°C and continuous operating temperatures of up to 1760°C. See the tables below to determine which model is best suited for your application.
Model Number
Temperature
Chamber Size
M14-GAXP
1400°C


( 2500°F

)
12″H x 12″W x 16″D
M18-40
Up to 1760°C
(1800°C/3272°F Max)
12″H x 12″W x 16″D
Z18-40
Up to 1760°C
(1800°C/3272°F Max)
6″H x 5″W x 6″D
H14-GAXP
1400°C


(2500°F

)
8″H x 7″W x 8″D
H18-40
Up to 1760°C
(1800°C/3272°F Max)
8″H x 7″W x 8″D
N18-40
Up to 1760°C
(1800°C/3272°F Max)
12″H x 12″W x 13″D
LTF2-1400
1400°C
Furnace Applications
MHI's high performing furnaces are built to endure the use and abuse of many different applications. Our furnaces have seen use in small scale laboratory environments all the way to industrial production facilities. Contact Us to see which furnace is best for your application.
M-Series Suggested Uses
Industrial Furnace
Metal Melting Furnace
Heat Treating Aluminum
Heat Treatment Furnace
Melting Furnace
Heat Treating Furnace
Sintering Furnace
Melting Aluminum
Debinding Furnace
Annealing Furnace
Tempering Furnace
High Temperature Oven
Furnace Accessories
MHI now offers a variety of accessories to be used with our furnaces. Common accessories are clips, braided wire, hangers and other useful tools. To view these accessories, visit MHI Element Accessories or our MHI store.
Furnace Summary
MHI has pioneered several specialty furnaces.  Standard furnaces are listed above. Many can be customized to the requirements of the user.  Please click on a category below.   Please also contact MHI if seeking to upgrade an old furnace with the modern GAXP® heating elements or fiberfree™ insulation. Rapid cooled sealed furnaces for Austempering and Martempering or similar heat treat conditions with accurate hold temperatures. Industries served include the industrial, heat treat, medical, commercial, R&D, innovation, packaging, instrumentation, aviation, transportation, refrigeration/air conditioning, ashing organic and inorganic samples, petroleum refining, gravimetric analysis, biomass, chemicals, forest products, iron and steel, food and beverage,cement, glass, fabricated metals, plastics and rubber products, reactors, alumina, aluminum, transportation equipment, foundries, computers, electronics, and electrical equipment, textiles, machinery, and all types of critical manufacturing.
| | | |
| --- | --- | --- |
| | | |
 Guide for furnace selection