1- 15 Kw
The Airtorch™ can be used for curing, surface burning and sealing and simulation operations. The possibilities are endless as Air, Nitrogen, Helium and Argon can be used.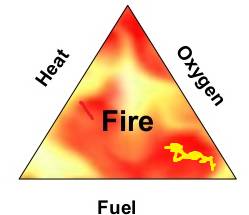 During combustion the time for 98% combustion can change by several orders of magnitude for 100K rise in air temperature. Arrhenius equation and influence of Temperature.
Fuel Cells, High velocity drying and surface heating including simulation. Contact MHI for Nozzles supplied.
The Airtorch™ allows large die heat-up; reclaim dies and aluminum. Combustion/flow simulation, curing, dryin or bonding of paper boards. Removal of inorganic and organic salts, fuel celss, general heat treatment fr bending and deflashing/deburring,, drum heating, plastic rolls, welding organics like plastic soldering disinfection, drying, rapid paper and pulp dry. With a 4 kW machine plan to dry 2-4 Kg/hr of desiccant.



Please contact MHI for ROI calculations for typical Die Heating
Free and bonded water can be easily removed. The Airtorch™ can achieve very high temperatures without contamination, therefore direct drying is a natural application. MHI also manufactures several Airtorch™ Continuous ovens. Small Airtorch Augmentation for Heat Treatment Furnaces- typical ROI.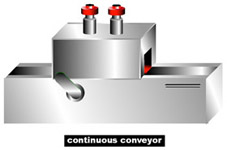 Easy, uniform, safe, and collectable binder burn off. For ceramics, nitrides, powder metals, etc. Substantially improve quality and productivity.

When high temperatures are needed in spaces where resistance heating elements cannot be used, the Airtorch™ provides the solution. Temperature variations matter during adhesive resin curing. Temperature profiling is particularly is important with an 8 Data Log during start up and cool down. Airtorch is instantaneous and uniform. OAB steam is instantaneous. Hybrid.


Other MHI products like OAB® and Cascade e-ion also may also be used for such applications
Use powerful CleanElectricFlame™ for continuous VOC removal or use for rapid heat treatment and/or surface treatments like finishing to hardfacing. The operating cost estimate per pound of VOC removed is about ~0.5¢*, for normal ppm contamination concentration removal. Compare with over $4/lb. Please contact MHI to verify calculations.